Homeless "Park" Shelter
The "Park" shelter concept installs tiny homes in available metered parking spaces in the city, similar to the  approach SF Parks and Recreation and local business owners have adopted, using metered parking spaces for the city's "parklets".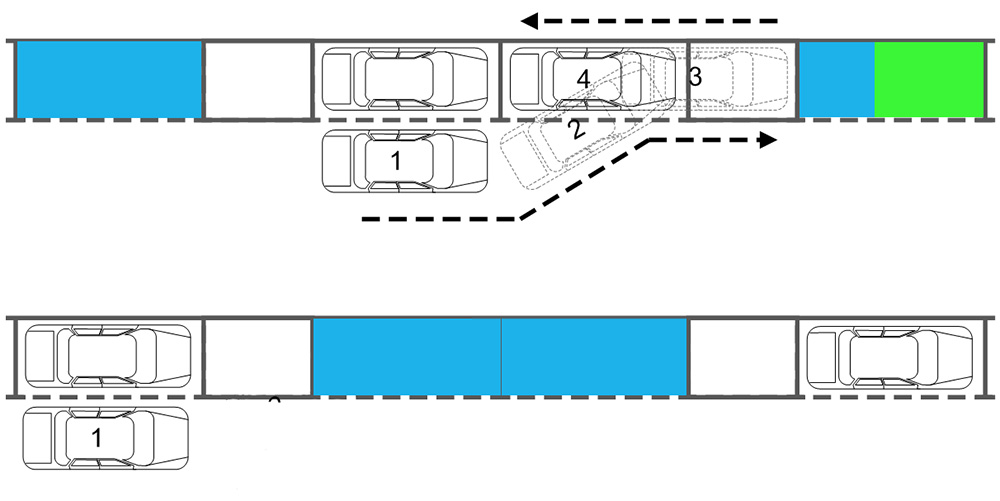 Statistics
According to SF's parking census, there are 275,450 street spots with 26,750 that are metered.
The current homeless population is estimated at 6900.
Adults living on the streets of SF: 2962
Unaccompanied youth under 25 living on street: 1363
People in families living on the streets: 33
Total: 4358
Adults living in SF emergency shelters: 1194
Unaccompanied youth under 25 living in SF emergency shelters: 337
People in families living in SF emergency shelters: 337
Total: 1599
Under this concept, the city would relinquish 3000-6900 of the 26,750 metered spaces for temporary housing.
This method avoids negotiation with landowners (other than the city itself) for use of large continuous tracts / lots for legalized housing encampments.
Adopting a decentralized strategy for housing provides a more agile approach for rapid deployment to existing encampments and homeless populations.
Shelters at metered spaces can also be tracked and inventoried for mobilization around the city as necessary. Trackable housing also accommodates linkages to social services and tracking of registered shelter occupants.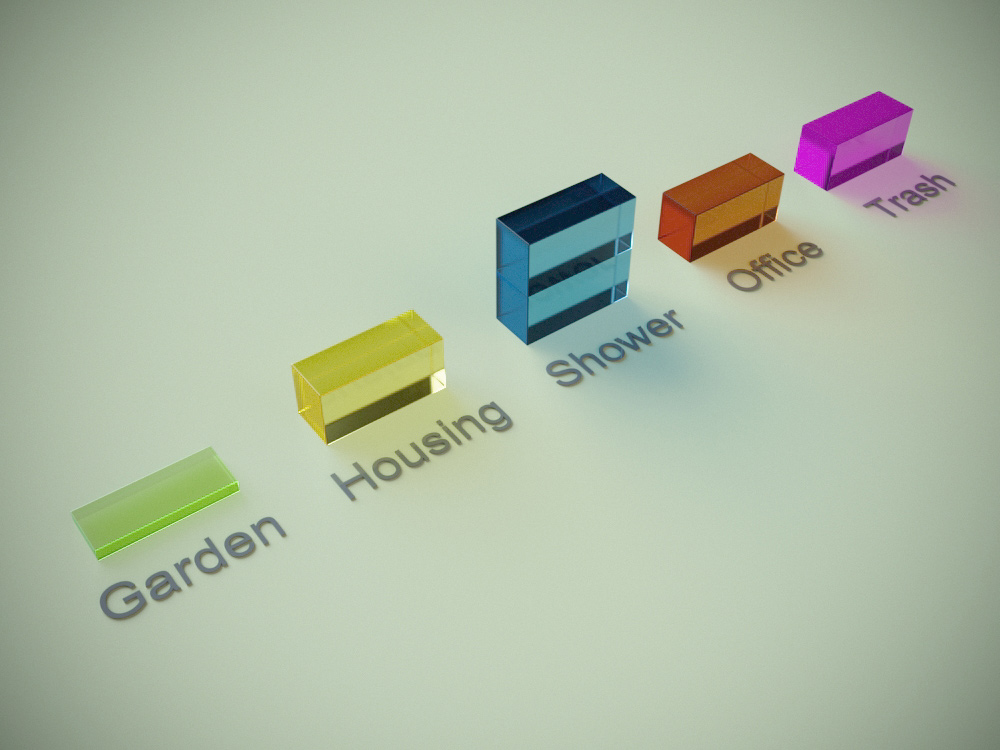 "Park" Shelter Design
Like a set of Legos, a modular design approach using shipping containers maximizes flexibility, shrinking, growing and changing configuration to accommodate site specific conditions and service needs. Several container types are developed according to service function. Linked together in a chain, the containers form micro blocks, a new street front abutting the existing sidewalk. The concept includes "parklet" green spaces and potential space for micro businesses allowing programmatic flexibility, weaving the concept into the urban fabric. Rather than being a blight on the existing context, the containers can improve the streetscape.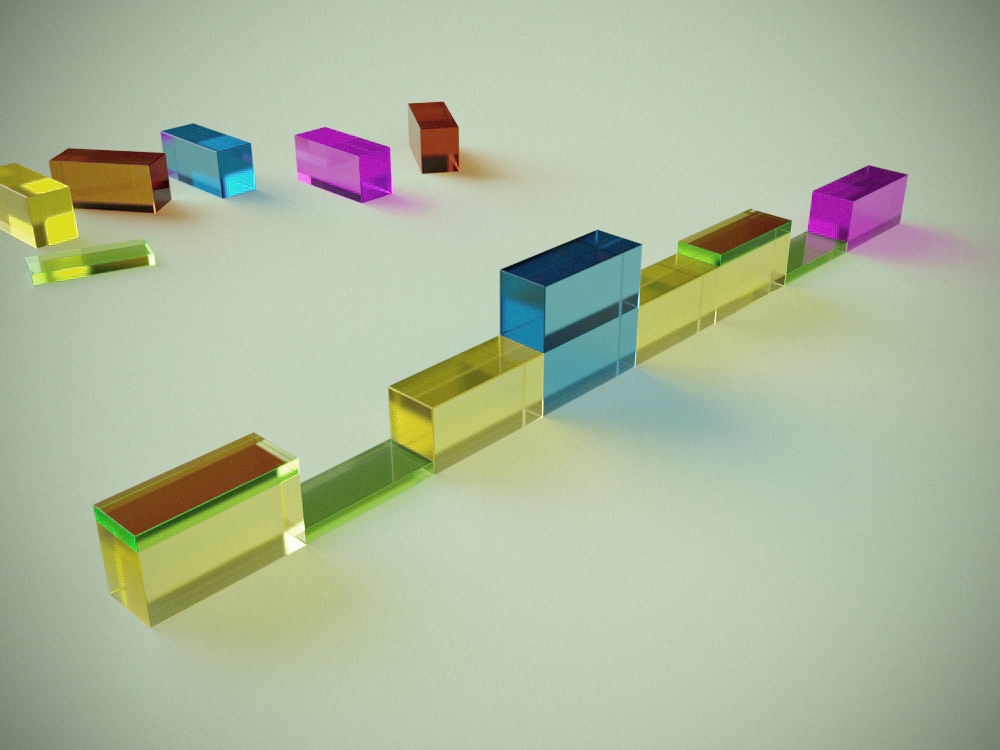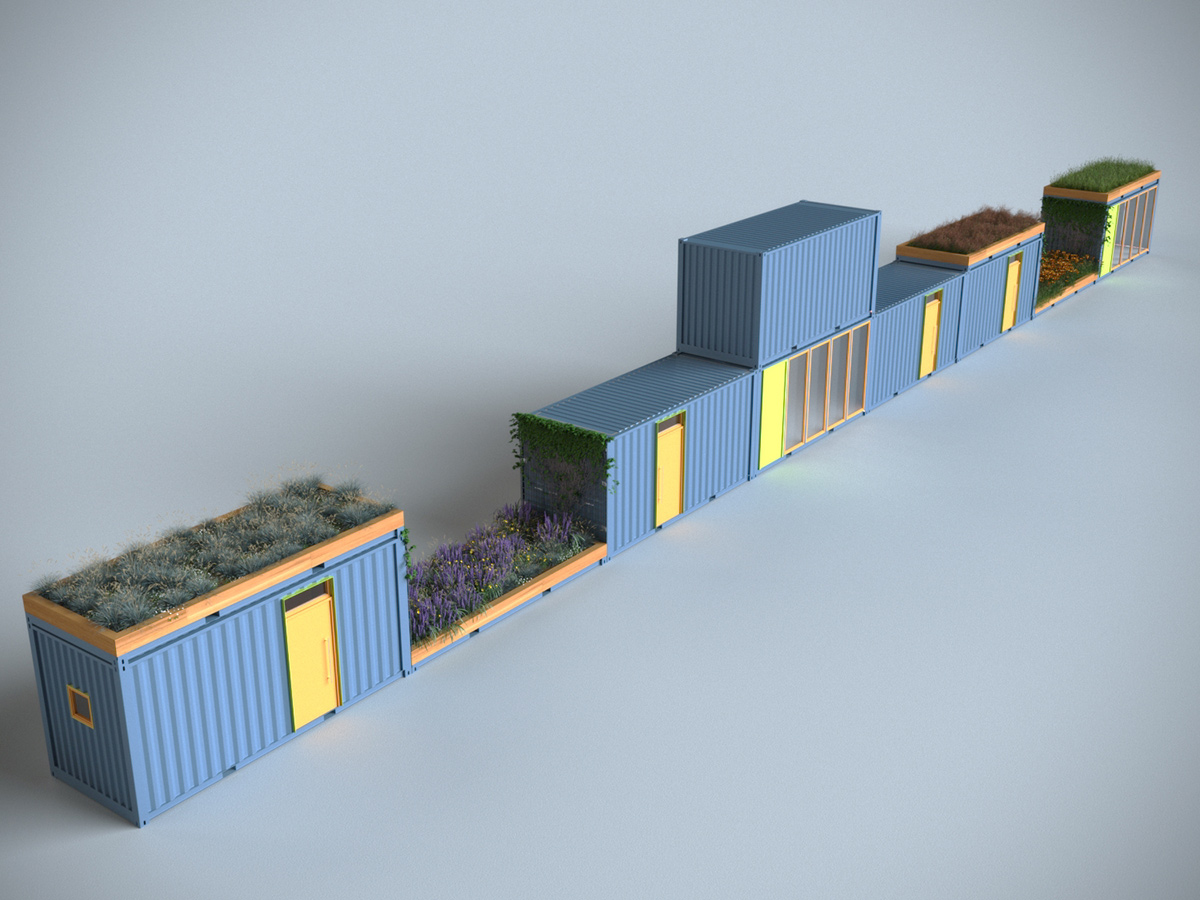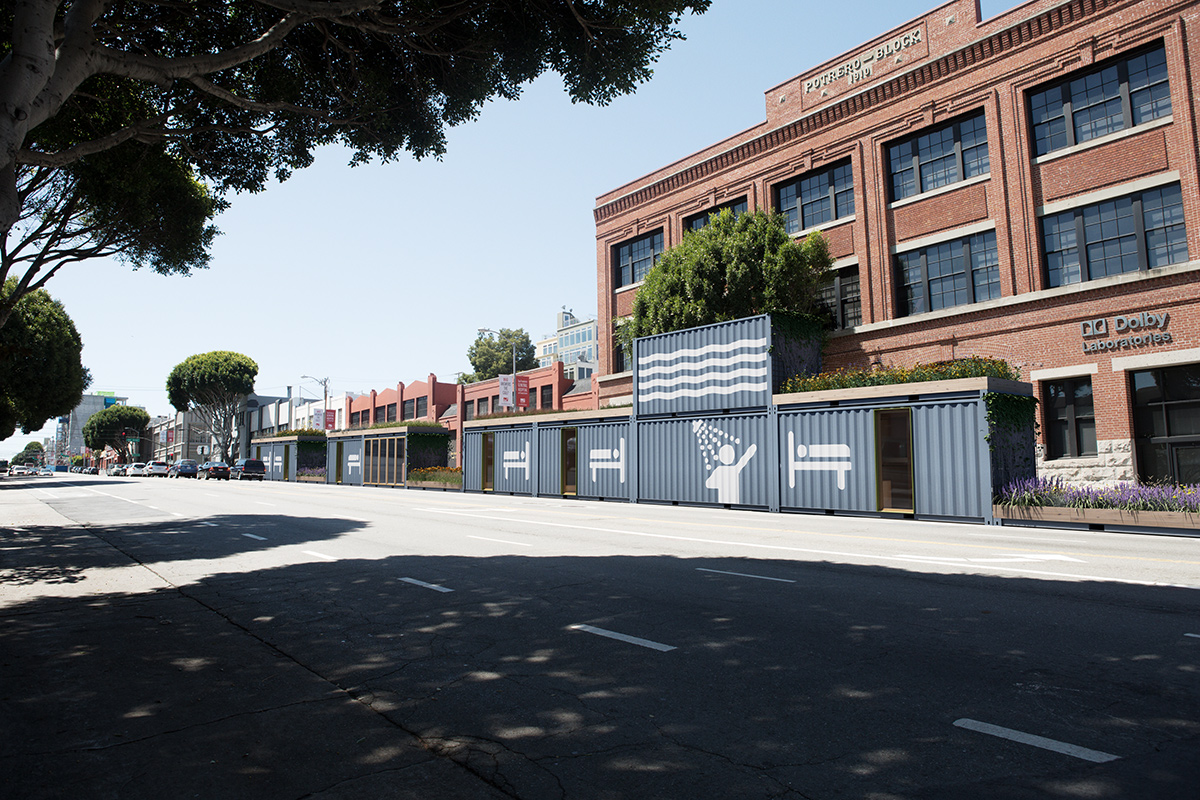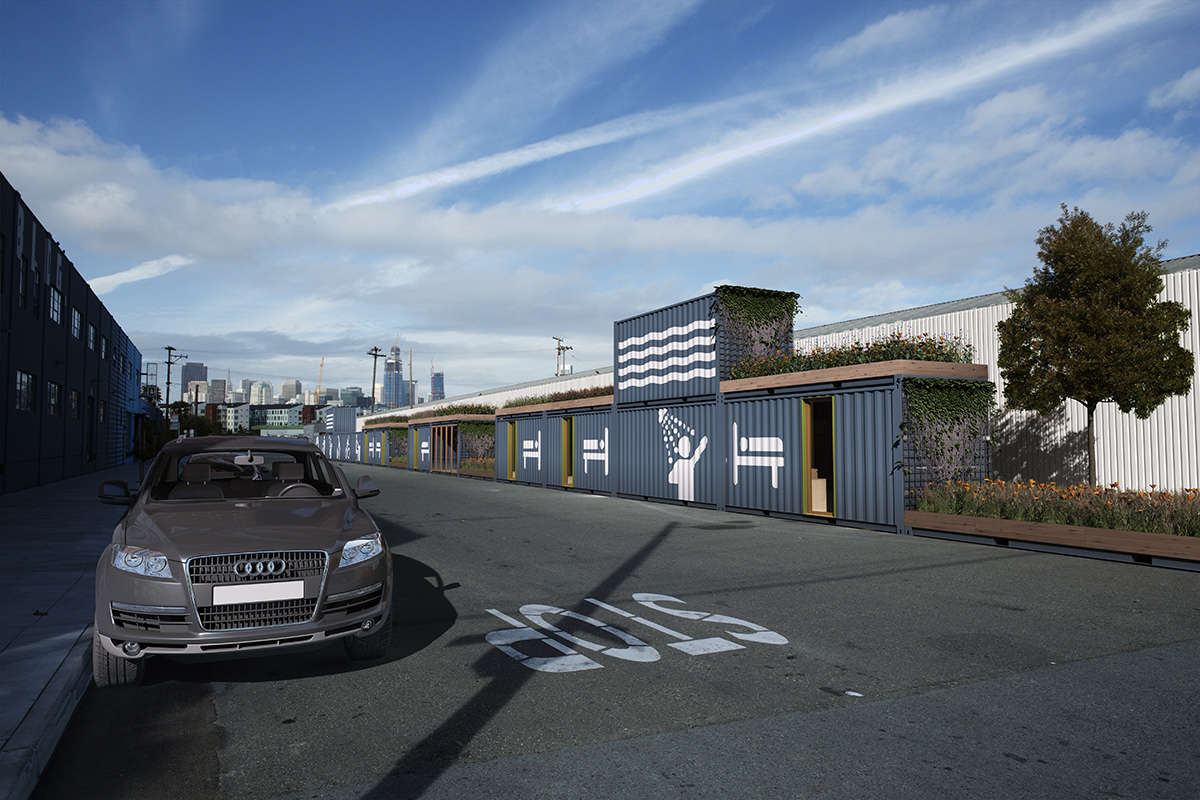 Each shelter will conform to a 9'x20' or 9'x40'parking space footprint. Size and configuration will vary pending design and development of housing types to accommodate homeless adults, youths, or families. The designs will also incorporate green design strategies such as the use of green roofs, compostable toilets, and solar power.